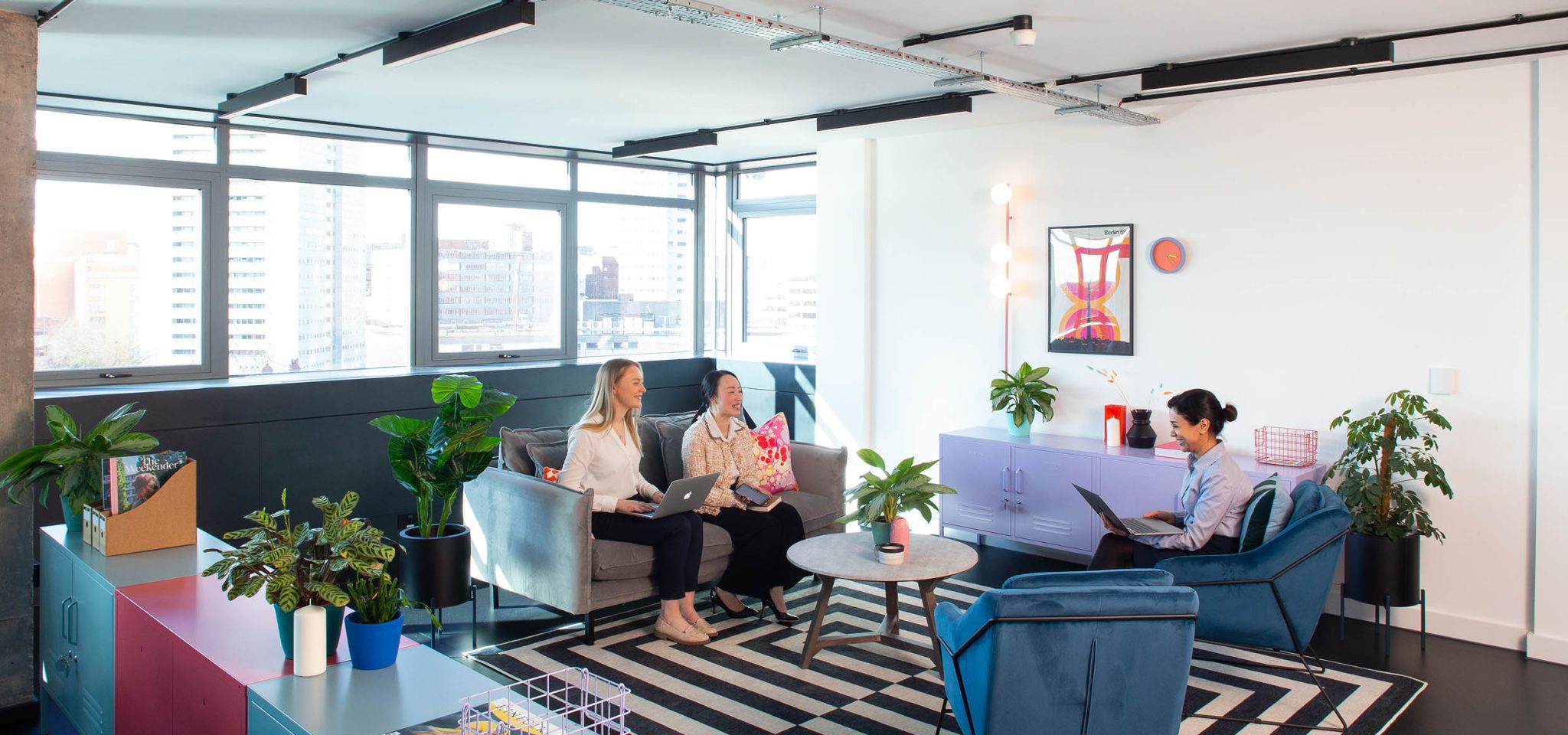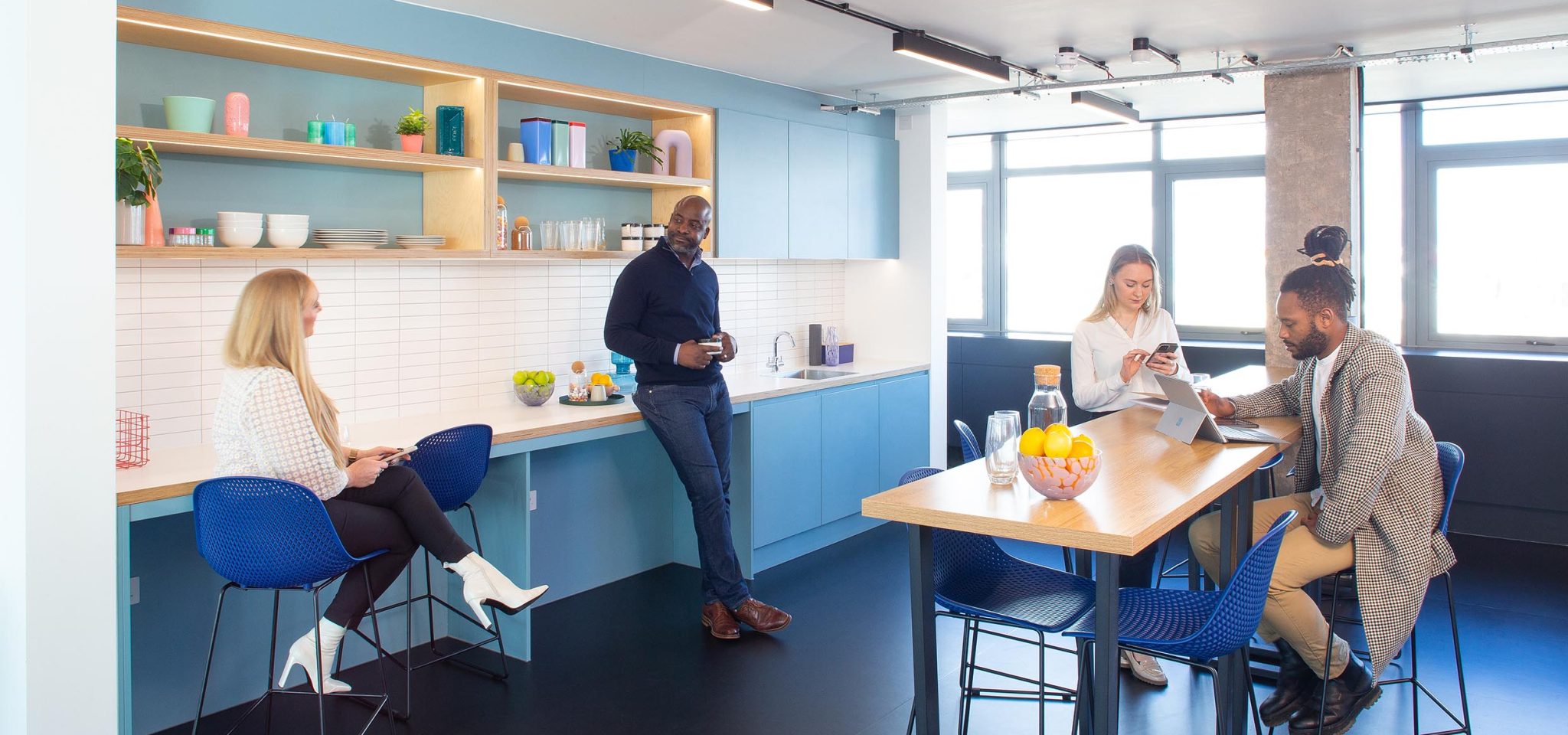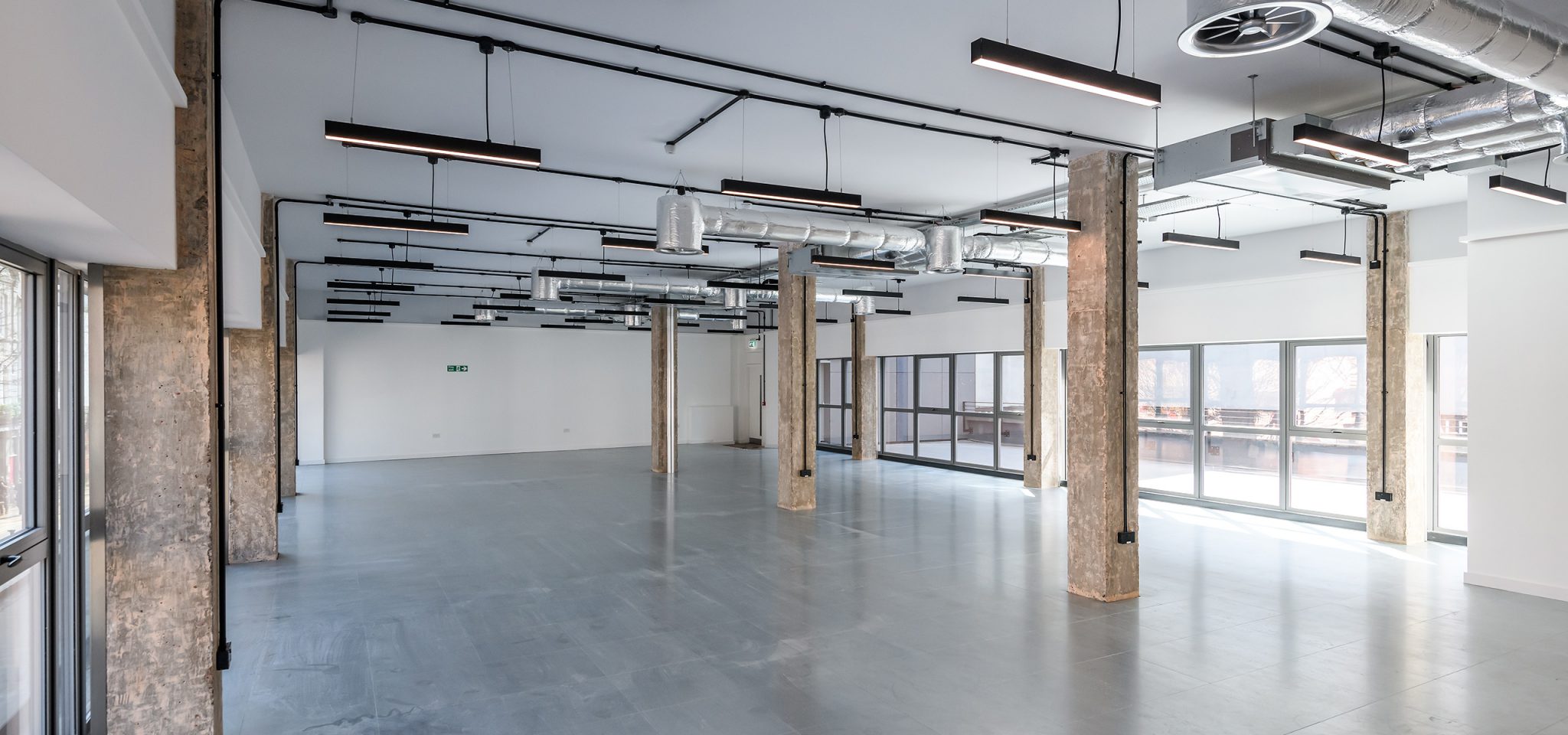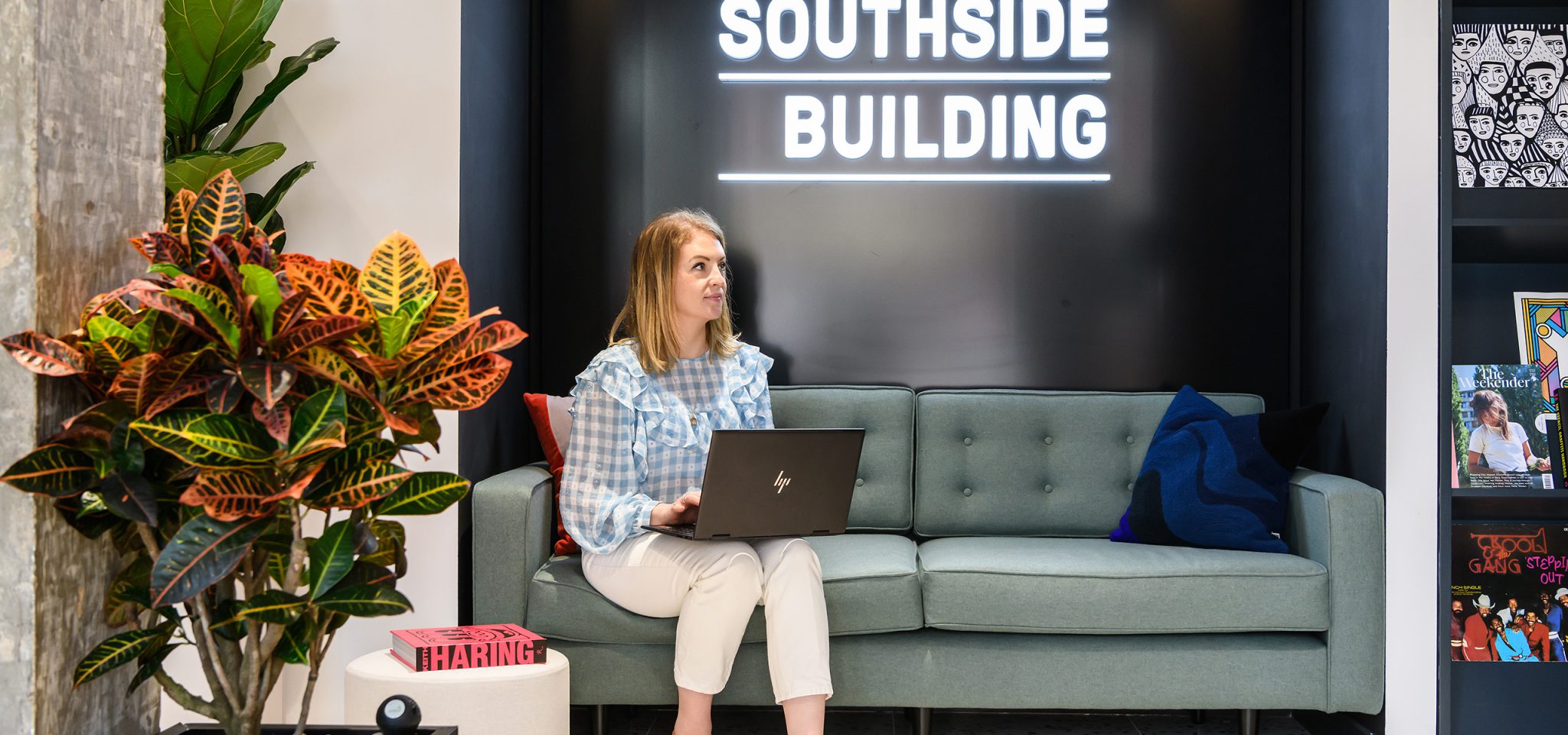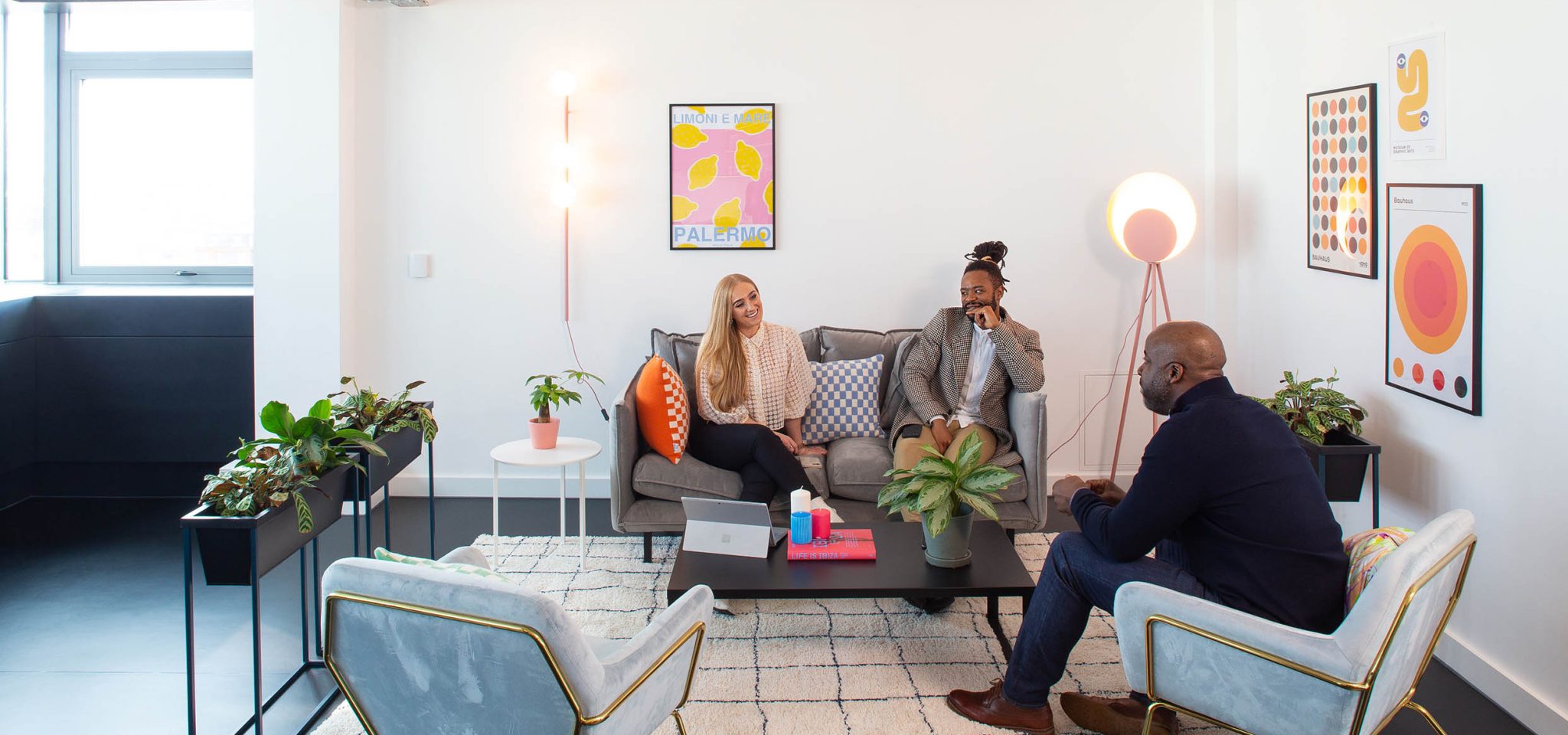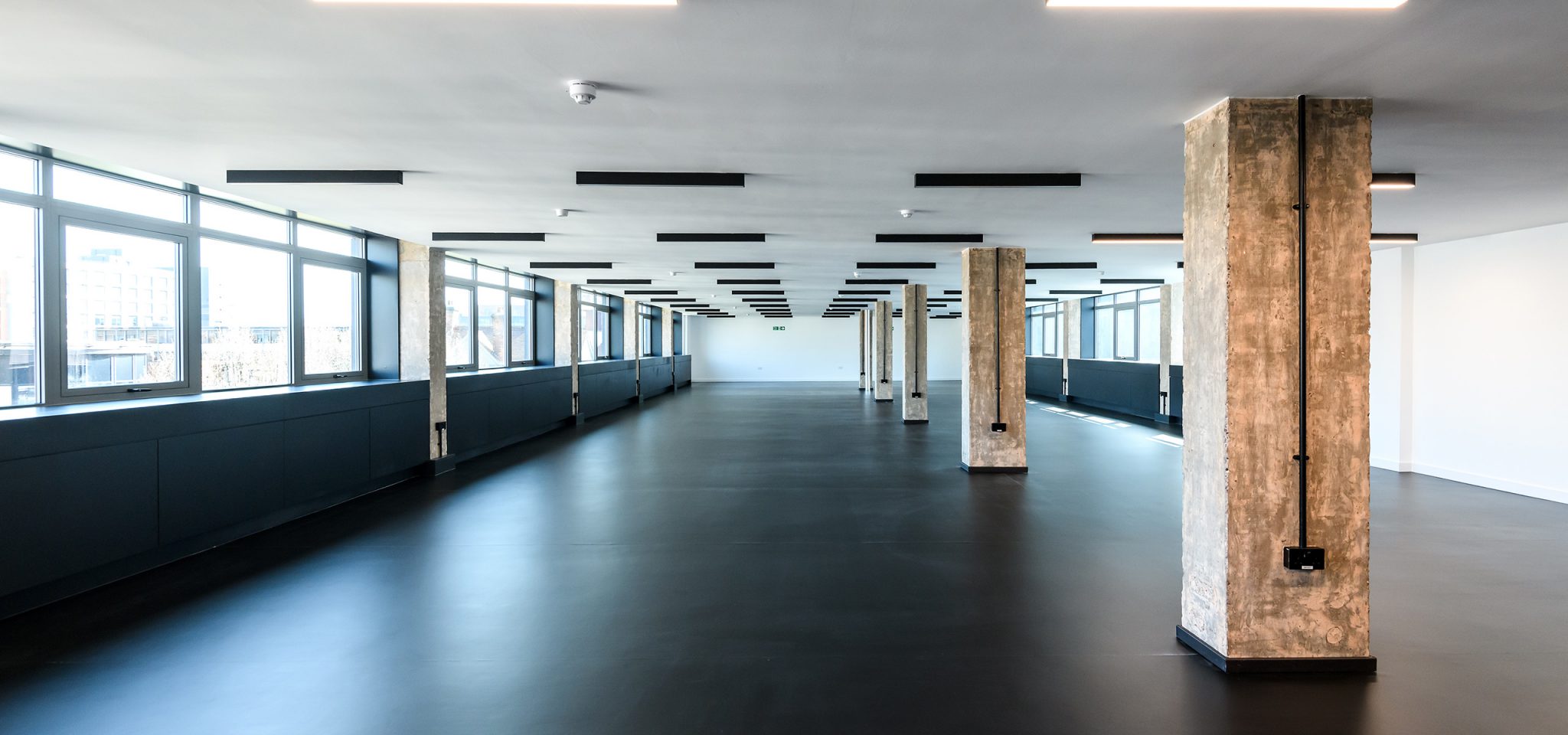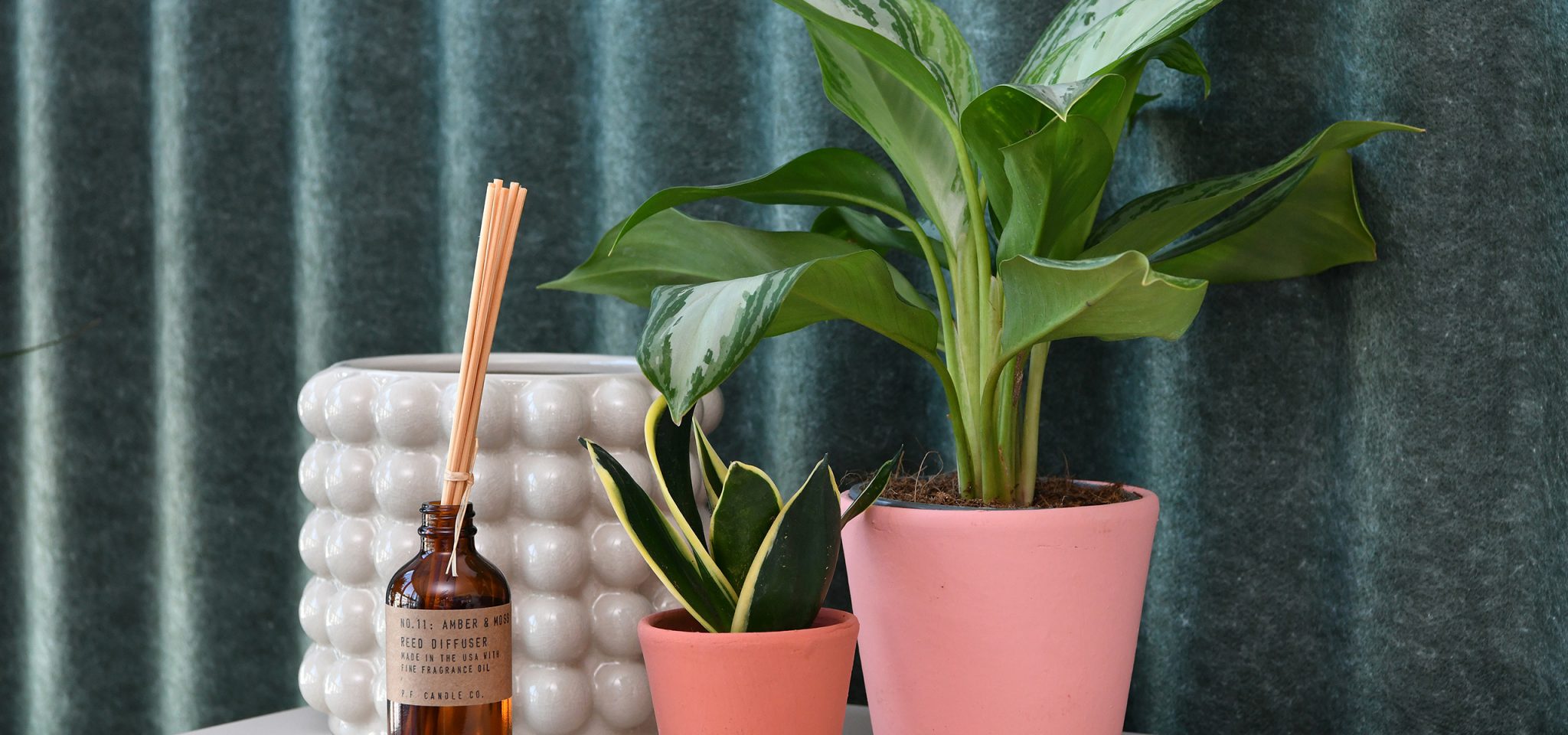 Eleven floors of awesome.
From the moment you step through the doors of The Southside Building, you'll know you're somewhere just a little bit special. We've always wanted our name up in lights, so a neon sign welcomes you into our reception space, where you'll find one wall devoted to a stunning mural that celebrates Birmingham, the city we love. Grab a magazine and choose a comfy chair or stylish settee to take in the raw beauty of the concrete columns and exposed ceilings. It's a dramatic entrance, and creates quite the impression on occupiers and visitors alike.
And it doesn't end there. Throughout the building, you'll find curated artworks and imagery from celebrated local talent alongside specially commissioned murals inspired by Birmingham. In fact, the whole building is a love letter to Brum; we Brummies don't often shout loud enough about how great our city is, so we thought it was about time that changed.
But all that wonderful art isn't just there to look pretty. It's there to inspire your creative juices and to fire your synapses into action. The Southside Building is a space for creators, curators and innovators to thrive.
Availability Smart and Contemporary Workspaces
The Southside Building offers a range of bright and contemporary workspaces from 1,500 – 6,000 sq ft, providing the flexibility to suit a variety of modern working layouts.
Boasting an industrial-inspired aesthetic with a high quality specification, each workspace is a blank canvas giving you the freedom to express your company's identity, allowing your creativity and inspiration to flow.
For those businesses looking to move in and hit the ground running, a fully styled and fitted 9th floor suite with incredible views across Birmingham's unique skyline is the ideal choice. Complete with a range of contemporary furniture, this unique space is configurated in to working zones suited to a number of business types and set ups.
The addition of a smart and contemporary kitchen, fully equipped with all the essentials, is complemented with stylish seating offering the perfect spot for your team to unwind and take a moment of pause.
Should you also need assistance with your telecom and connectivity needs, our plug and play service is also available for all occupiers, delivering a cutting-edge, seamless digital experience with no hassle, delay or disruption to your business.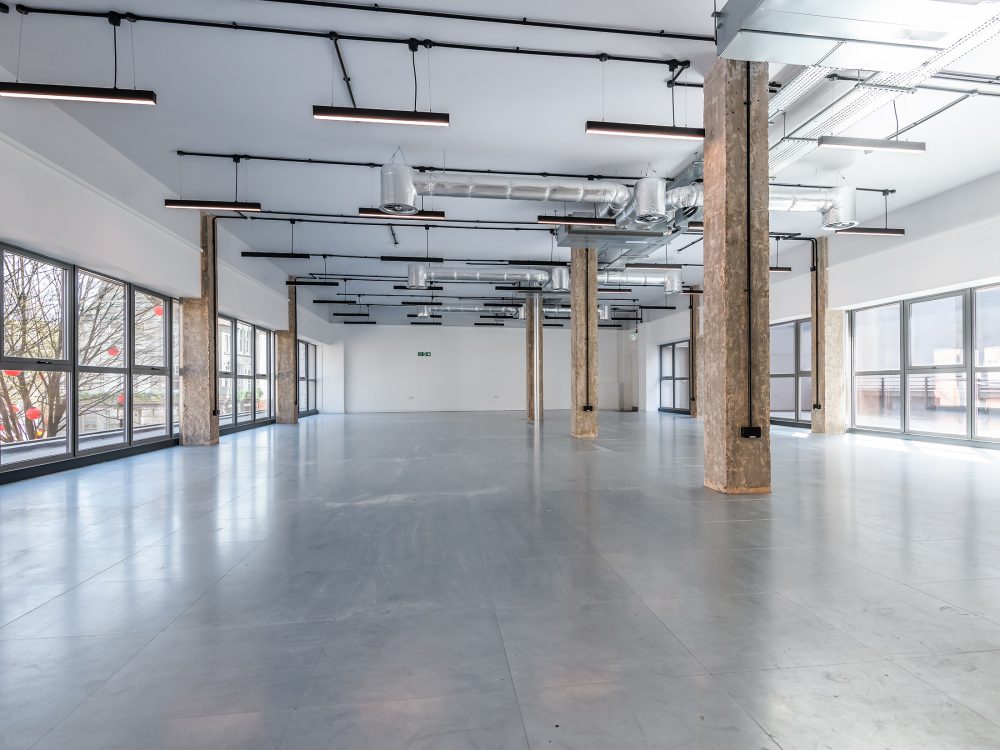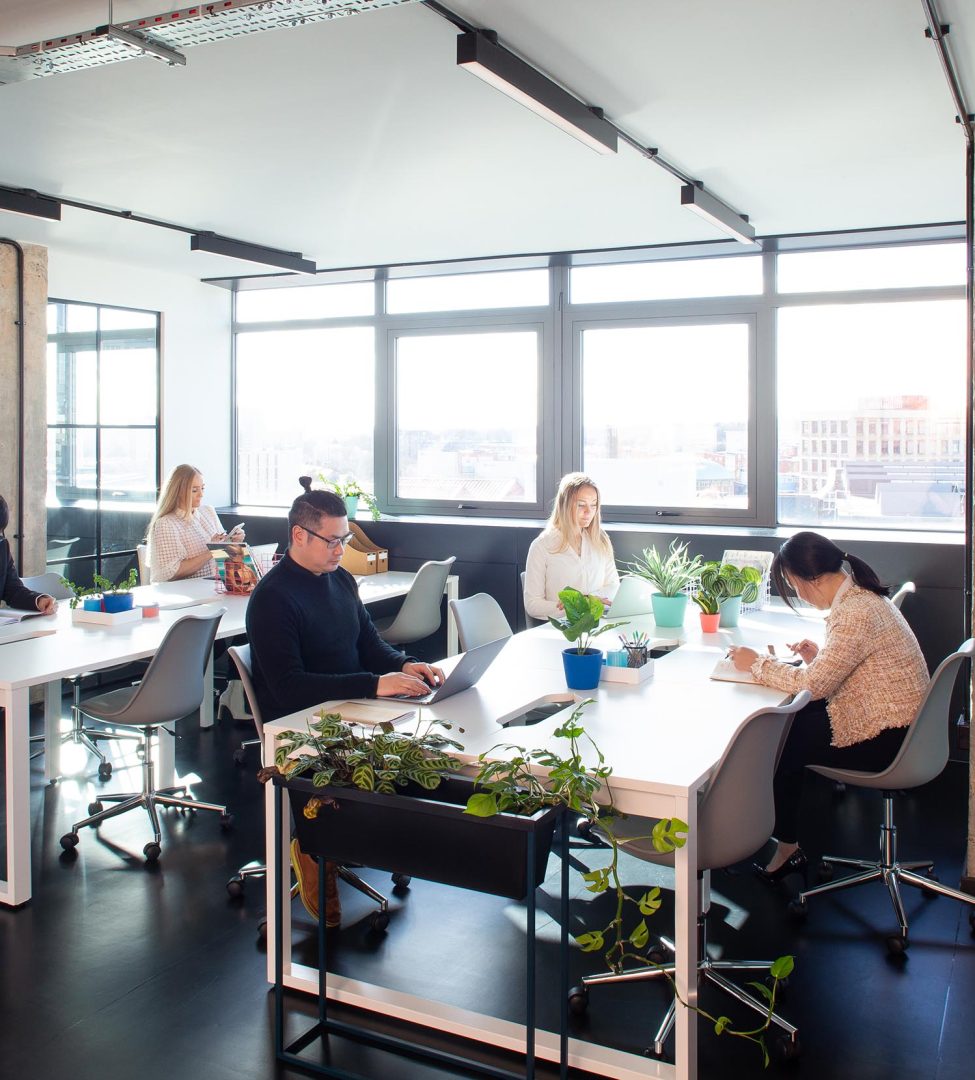 Availability
Floor
Suite
Sq Ft
10th Floor
9th Floor
Suite A
1,690 sq ft
8th Floor
7th Floor
6th Floor
Suite C/D
1,690 sq ft
3rd Floor
Suite A
4,437 sq ft
Suite B
1,691 sq ft
2nd Floor
Suite A
4,339 sq ft
1st Floor
The Studio
Suite A
2,570 sq ft
Suite B
2,398 sq ft
1st Floor and
Southside Studio
3rd Floor
Typical Podium Floor
Typical Tower Floor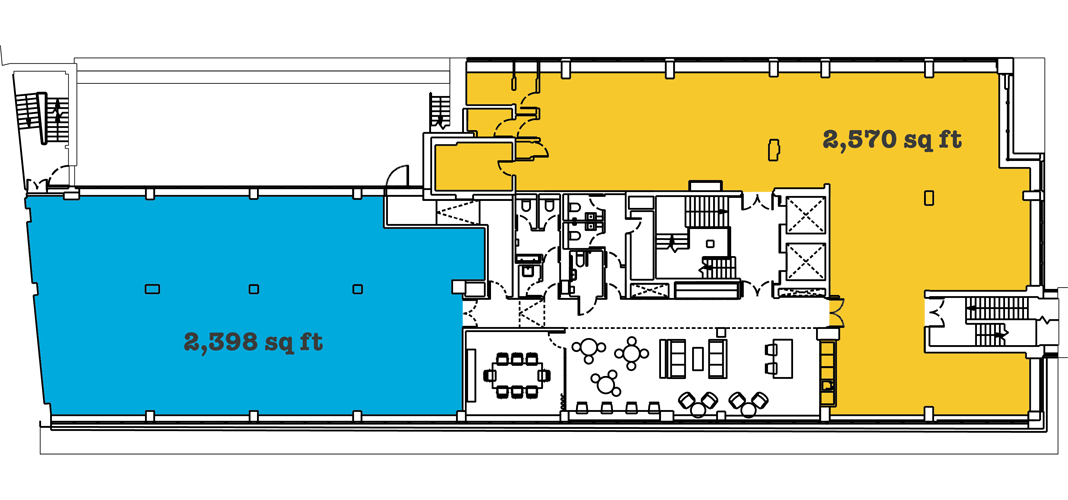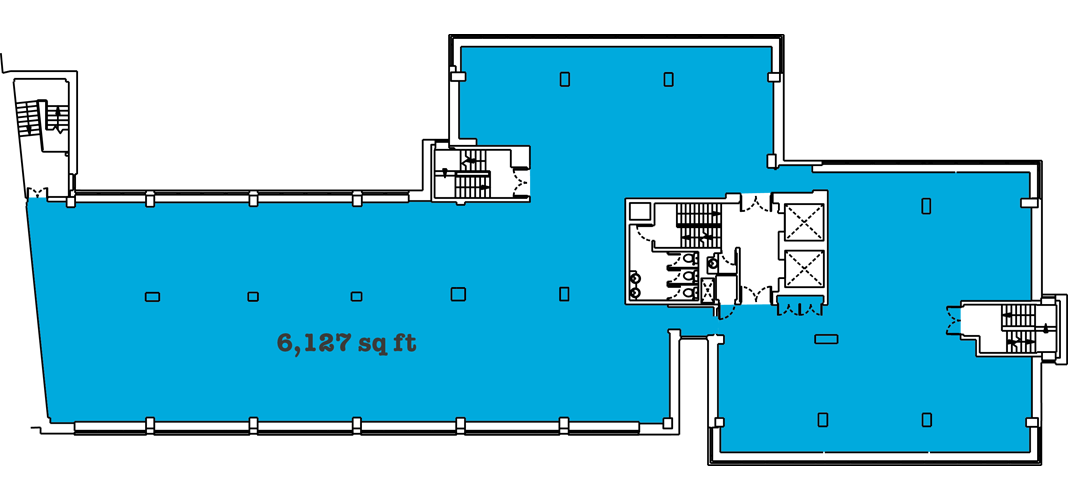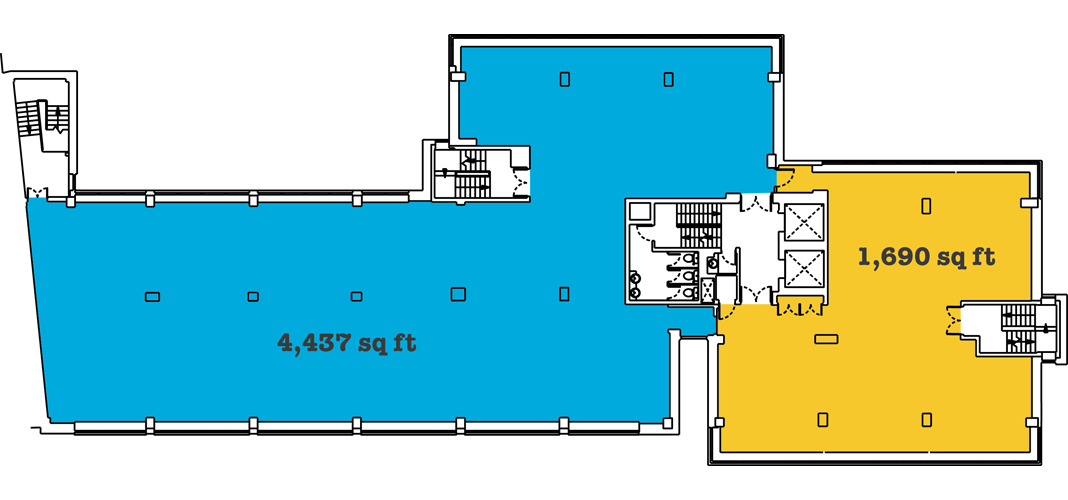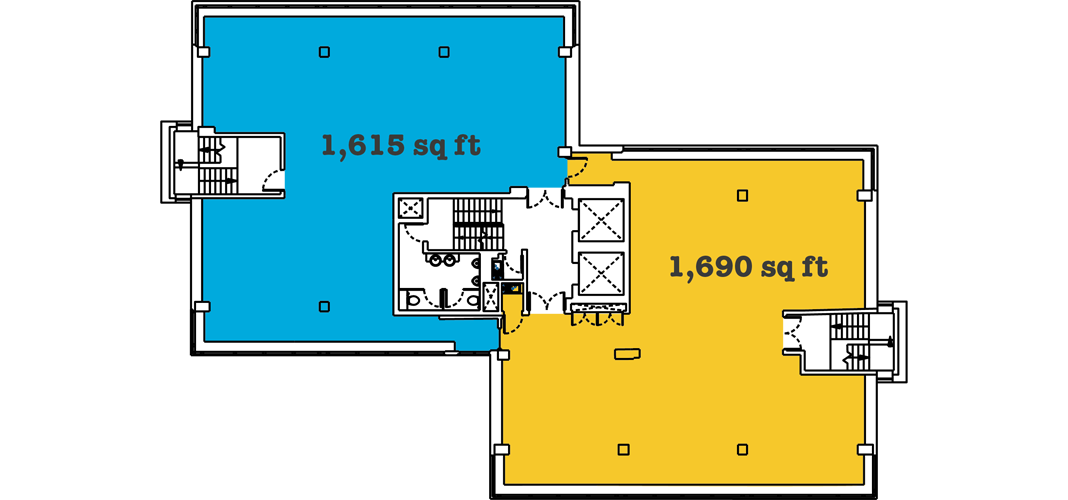 download
Specification
Complimentary wi-fi in communal areas
Shower and changing facilities
Secure cycle store with lockers
Plug & play telecoms and internet