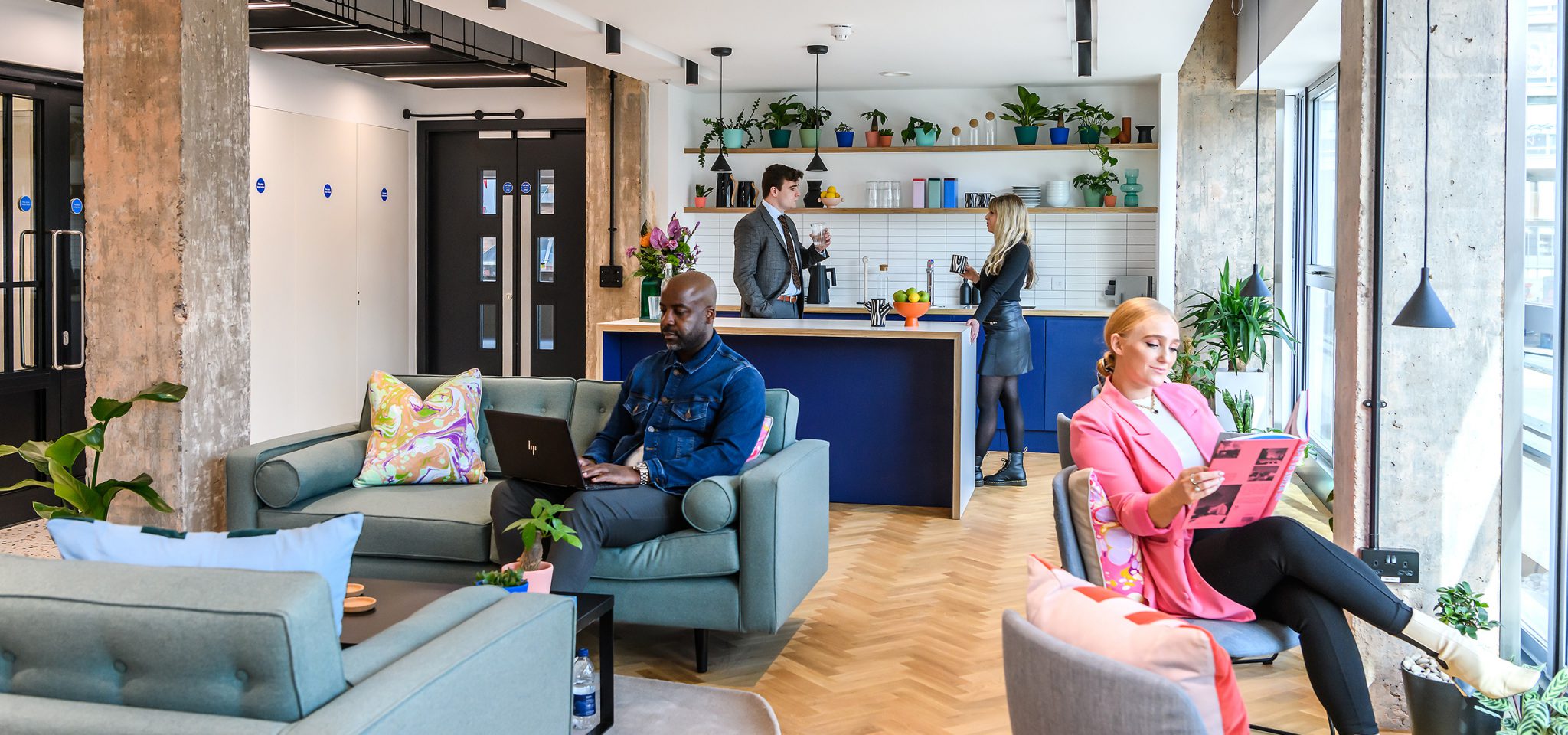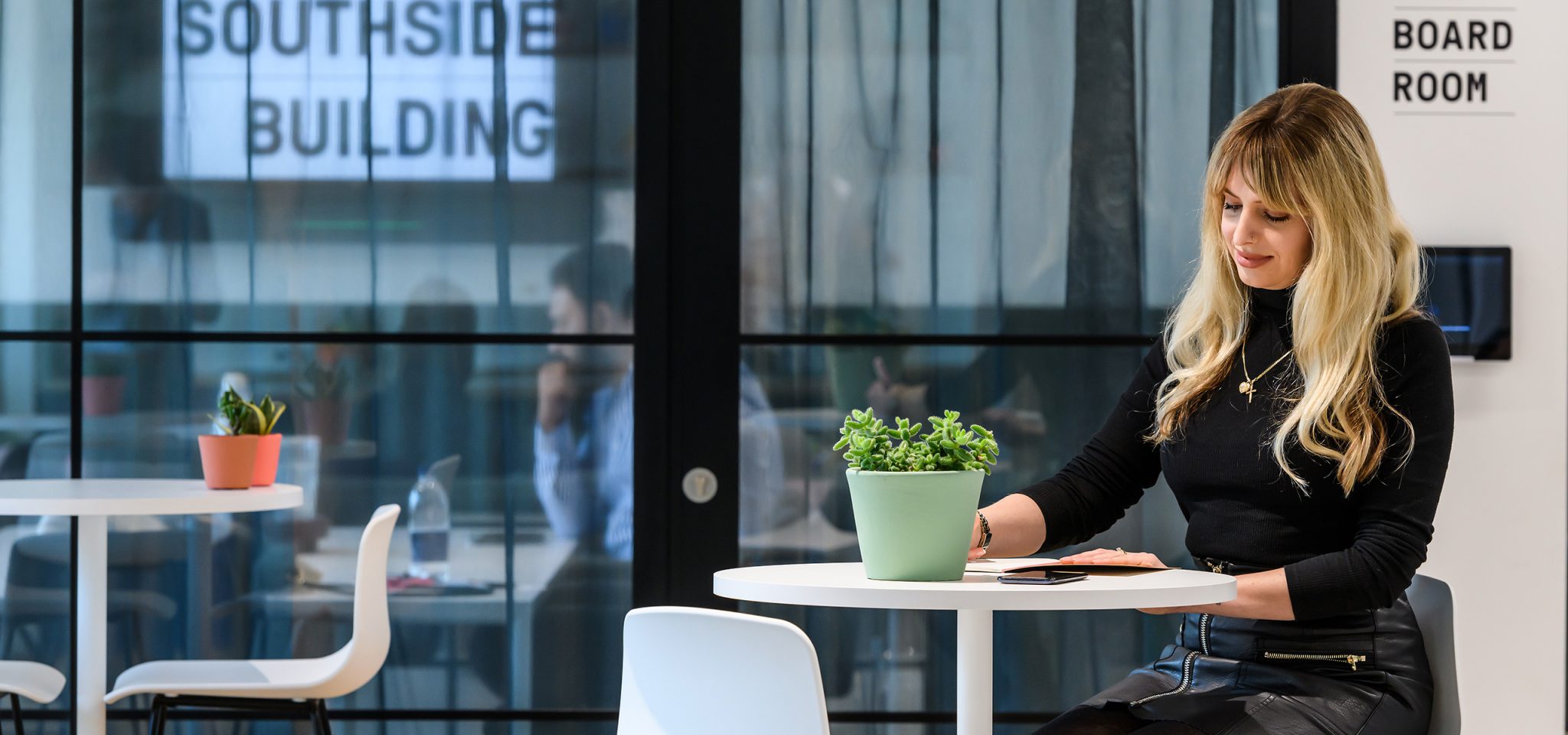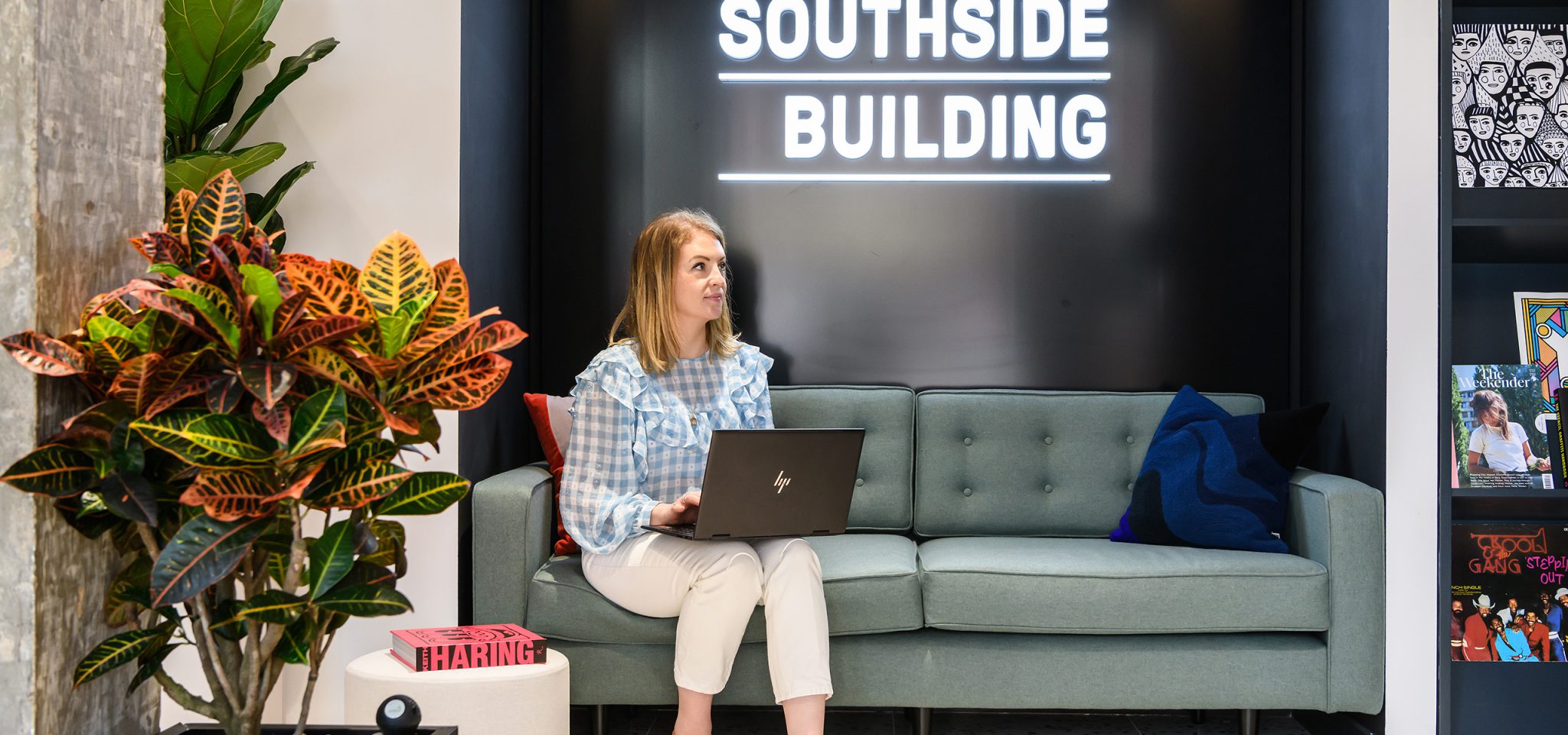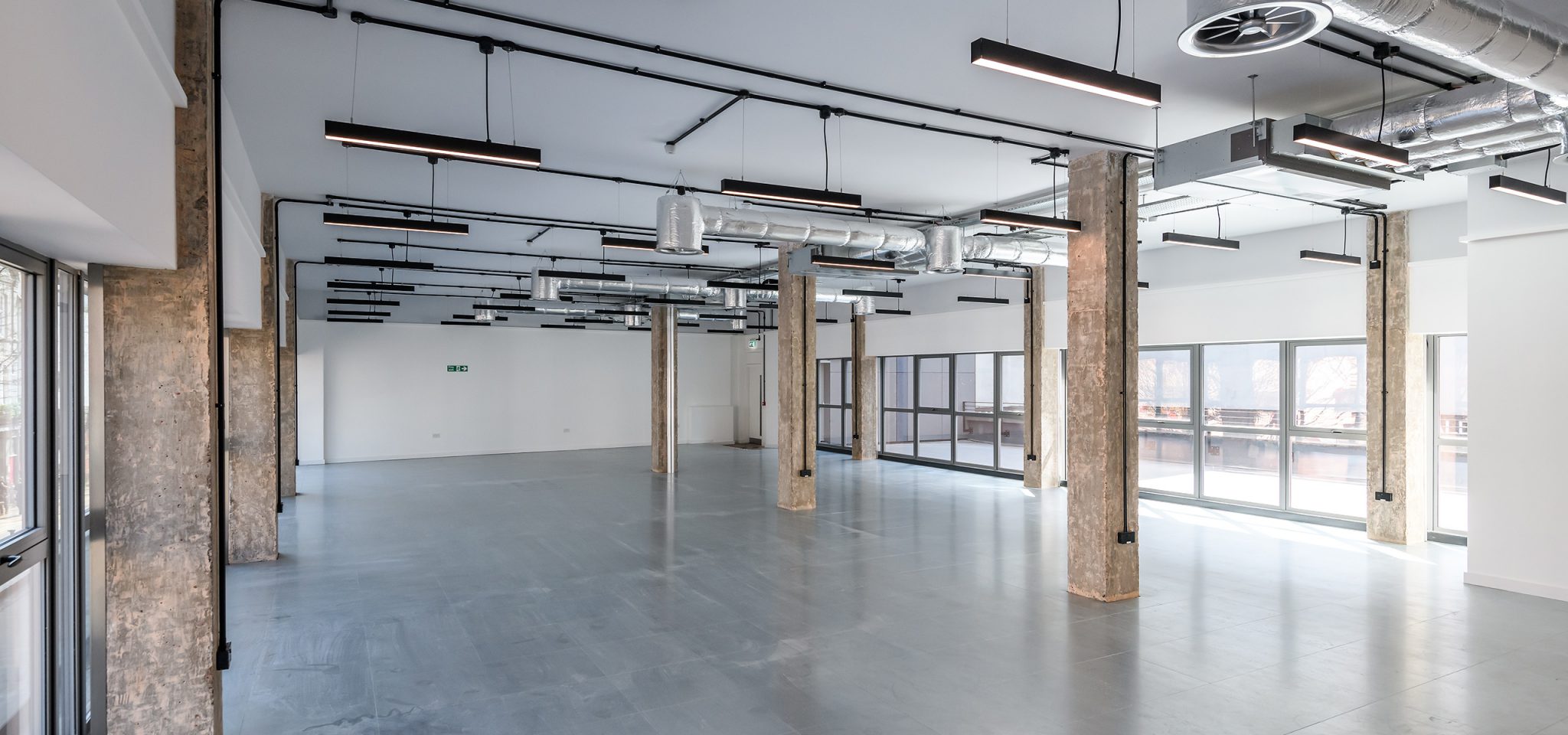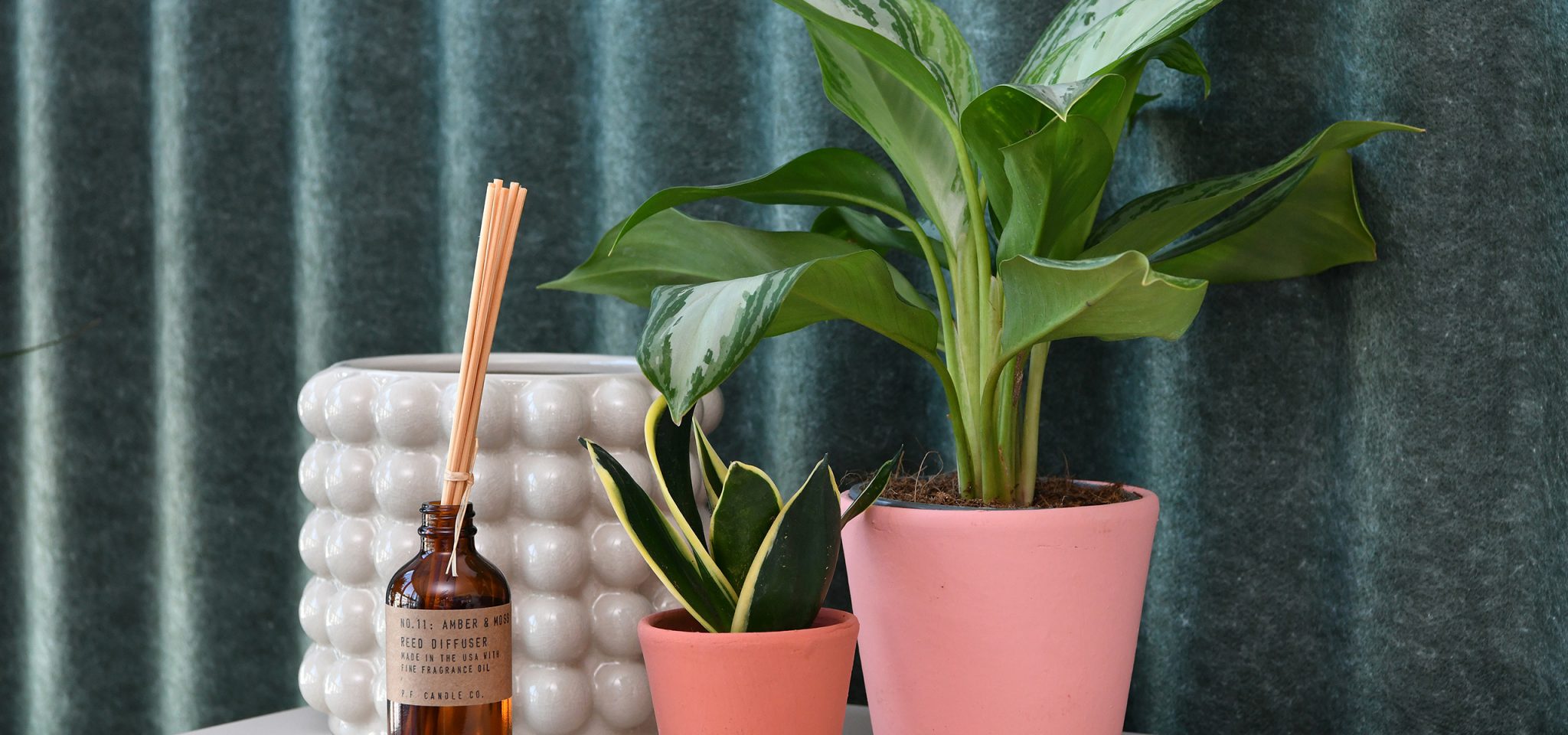 Eleven floors of awesome.
From the moment you step through the doors of The Southside Building, you'll know you're somewhere just a little bit special. We've always wanted our name up in lights, so a neon sign welcomes you into our reception space, where you'll find one wall devoted to a stunning mural that celebrates Birmingham, the city we love. Grab a magazine and choose a comfy chair or stylish settee to take in the raw beauty of the concrete columns and exposed ceilings. It's a dramatic entrance, and creates quite the impression on tenants and visitors alike.
And it doesn't end there. Throughout the building, you'll find curated artworks and imagery from celebrated local talent alongside specially commissioned murals inspired by Birmingham. In fact, the whole building is a love letter to Brum; we Brummies don't often shout loud enough about how great our city is, so we thought it was about time that changed.
But all that wonderful art isn't just there to look pretty. It's there to inspire your creative juices and to fire your synapses into action. The Southside Building is a space for creators, curators and innovators to thrive.
Availability A blank canvas to make your own
The Southside Building offers a range of flexible, contemporary working spaces from 1,500 – 6,000 sq ft ready for the modern business.
And while we're very proud of our aesthetic, we wouldn't dream of imposing it on our tenant's own spaces, so each workspace is a blank canvas ready for you to express your individual personality, making it yours and yours alone.
But what is common to every workspace is a commitment to style and quality. Exposed concrete finishes and galvanised surfaces are unapologetically raw to create visually interesting, textural spaces with a contemporary urban aesthetic. And materials are of a consistently high quality throughout, creating spaces that are anything but grey.
Availability
Floor
Suite
Sq Ft
9th Floor
Suite A
1,690 sq ft
8th Floor
Suite A
1,615 sq ft
7th Floor
Suite A
1,617 sq ft
3rd Floor
Suite A
4,437 sq ft
Suite B
1,691 sq ft
2nd Floor
Suite A
4,339 sq ft
1st Floor
The Studio
Suite A
2,570 sq ft
Suite B
2,398 sq ft
1st Floor and
Southside Studio
3rd Floor
Typical Podium Floor
Typical Tower Floor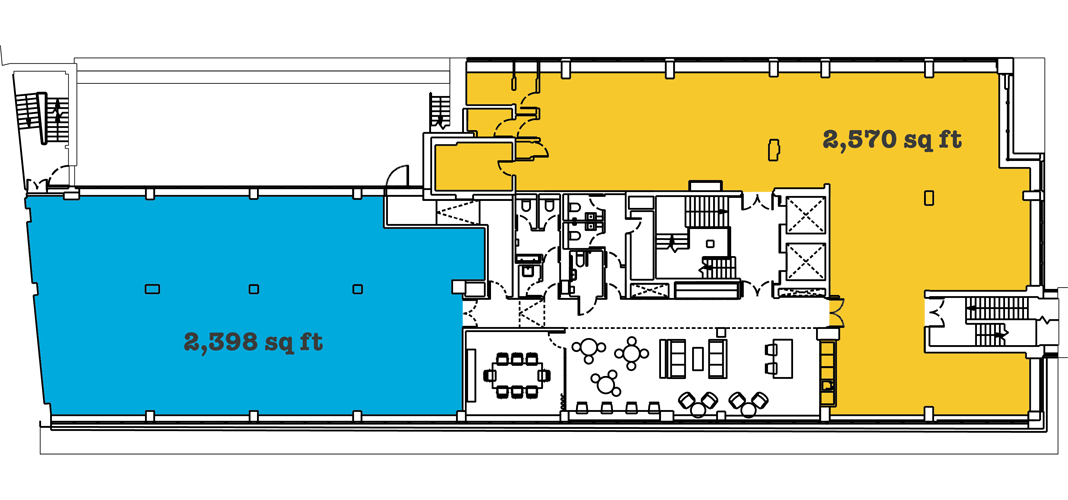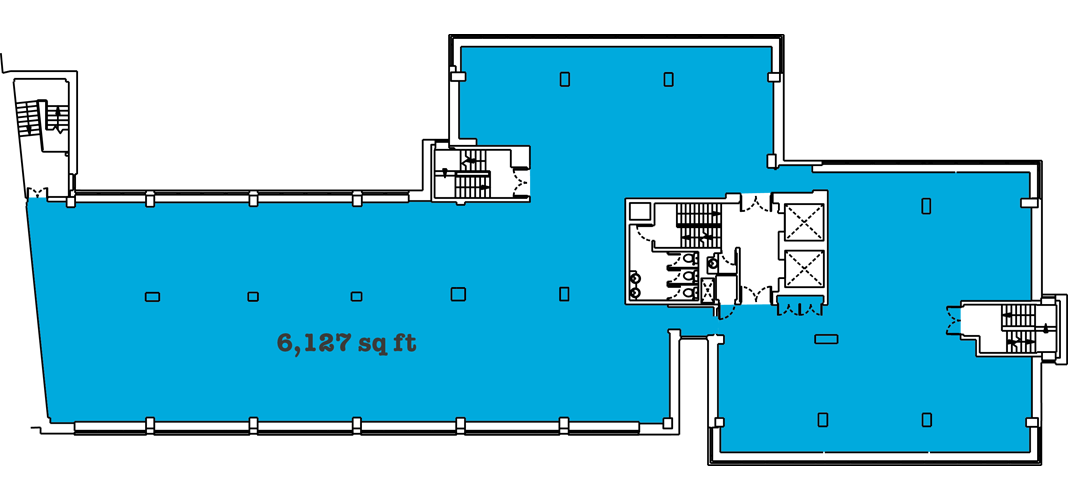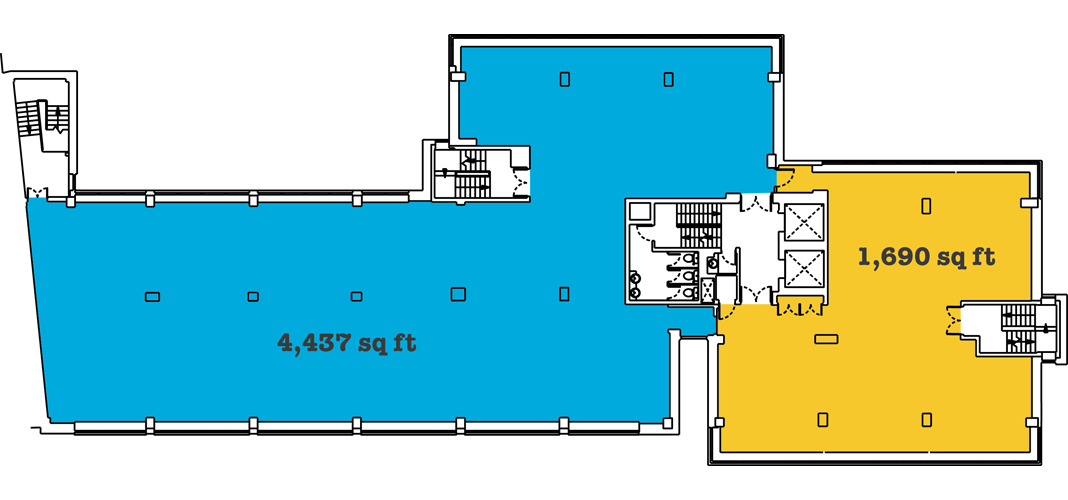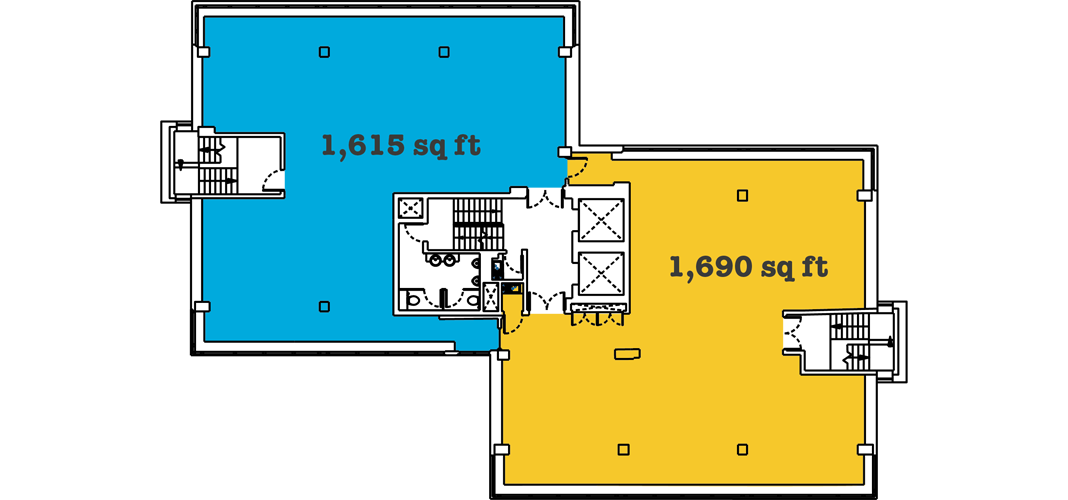 download
Specification
Complimentary wi-fi in communal areas
Shower and changing facilities
Secure cycle store with lockers
Plug & play telecoms and internet
The Studio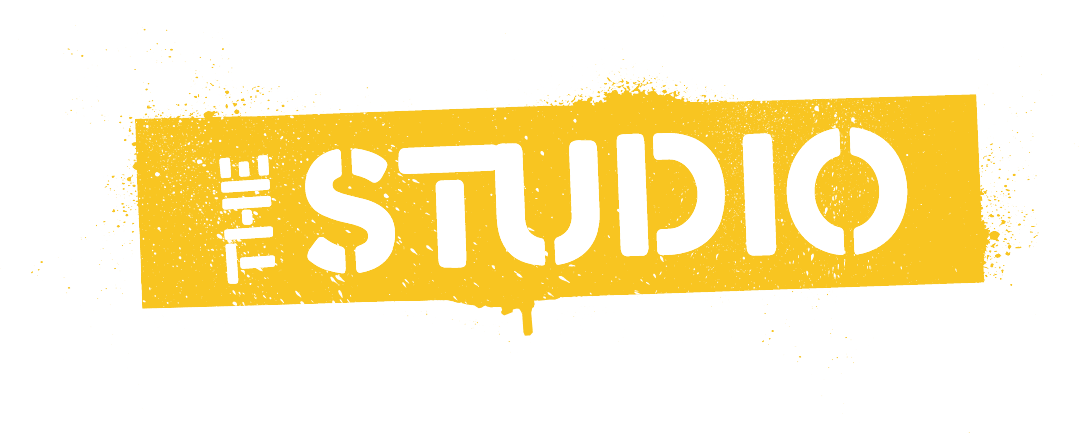 A space where minds meet and ideas are born.
The Studio is our creative hub dedicated to collaborative working. Located on the first floor of the building overlooking Southside Square, it features floor-to-ceiling windows across the length of one wall which flood the space with natural light to aid blue sky thinking.
It boasts all the creature comforts you'd expect from a communal space, including a well-stocked kitchen, extensive co-working facilities and breakout areas, soundproof booths and a bookable boardroom with video conferencing facilities.
In need of a little stimulation? Why not take time out on the terrace to admire one of Birmingham's largest pieces of street art, or grab some inspiration from our curated bookshelf.
The Studio has been carefully designed to create a modern yet serene environment that encourages collaborative thinking and the sharing of creative ideas.