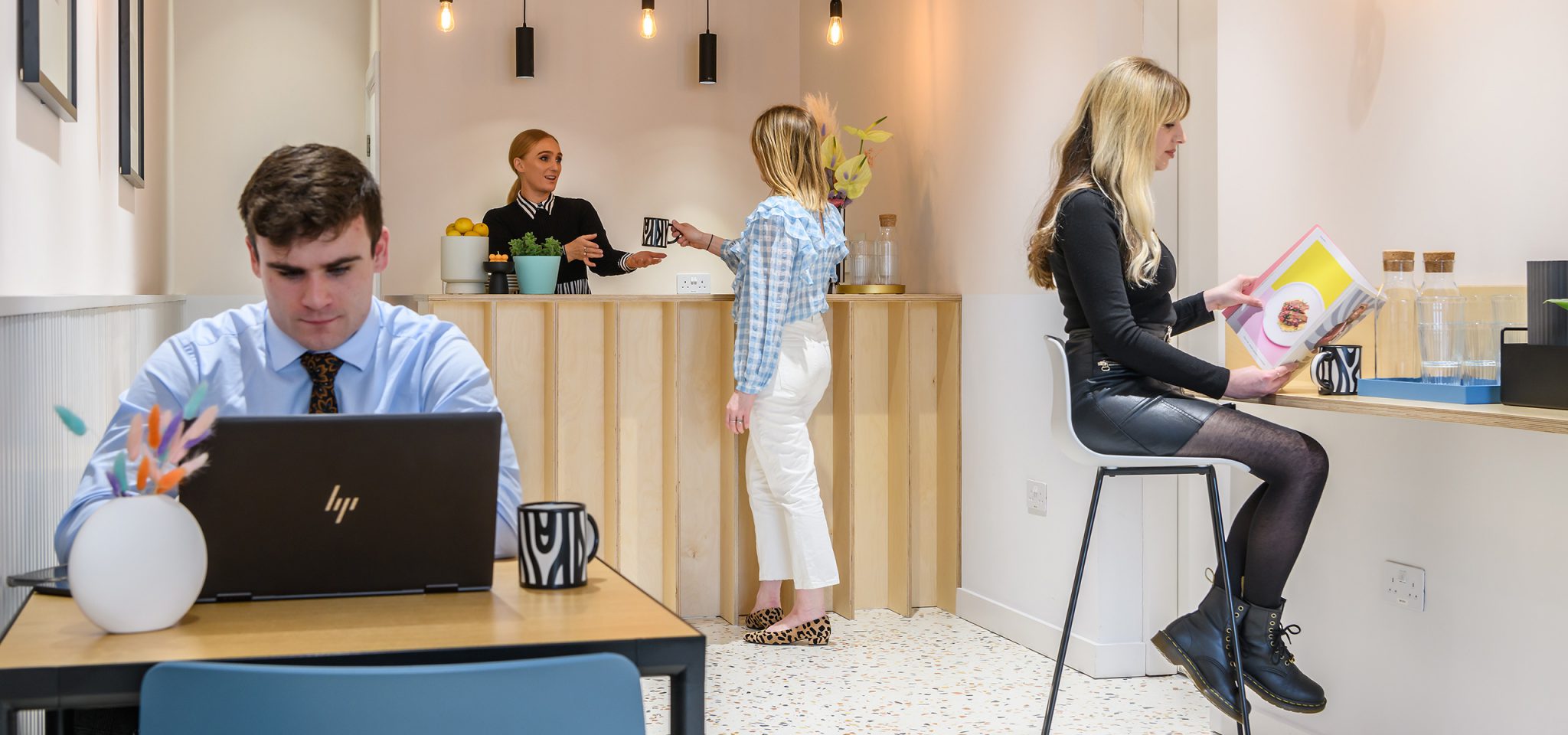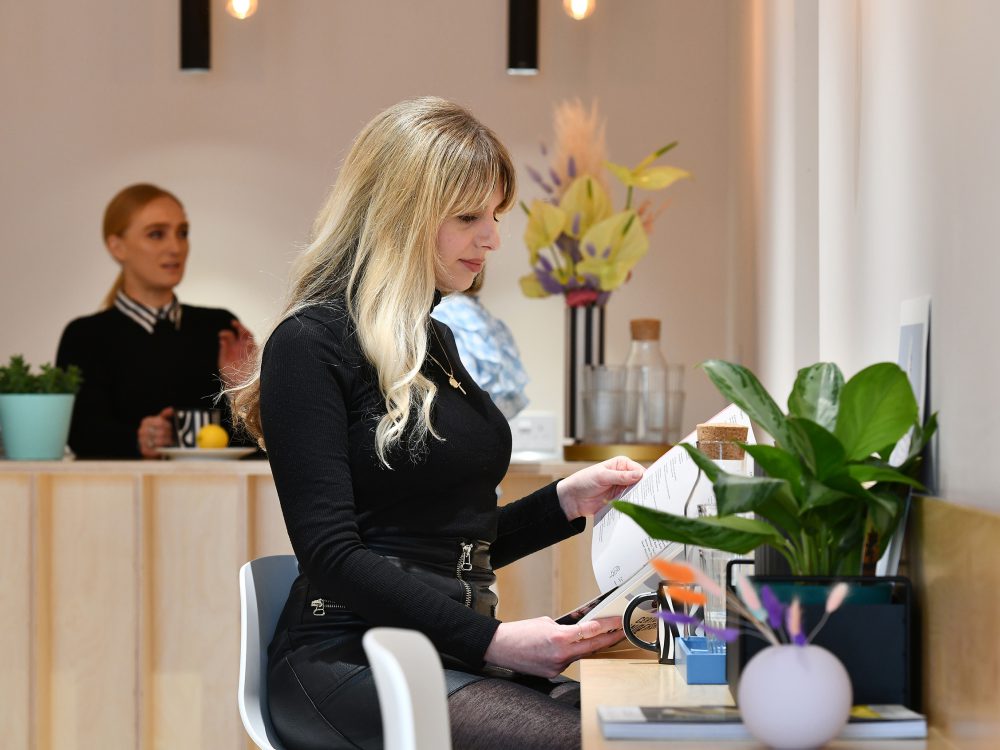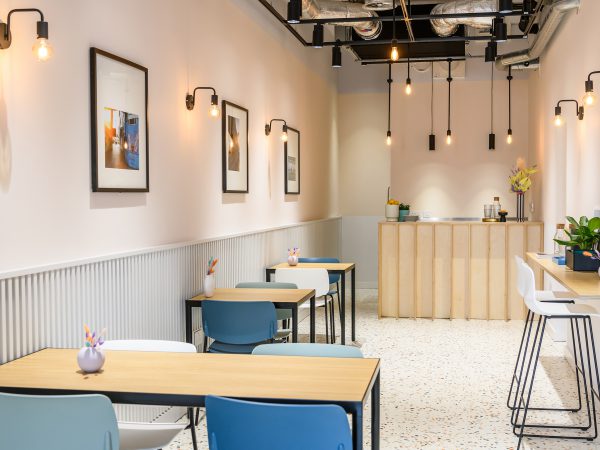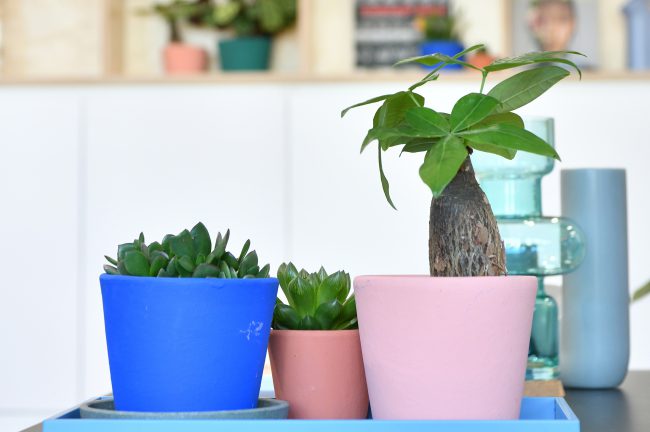 A place to fuel your creativity.
The Southside Building is a cornerstone of the local community, and our on-site café provides the perfect social hub for people to hang out and refuel.
Accessed through the building's ground floor reception, the café serves a selection of speciality teas and coffees, along with complimentary food options for the peckish.
Its urban chic décor provides the perfect backdrop to conversation, with exposed ceilings, industrial surfaces and mood lighting accentuating the local street art that lines the walls.
It's the ideal spot to grab a seat and watch the world go by as you gather your thoughts.