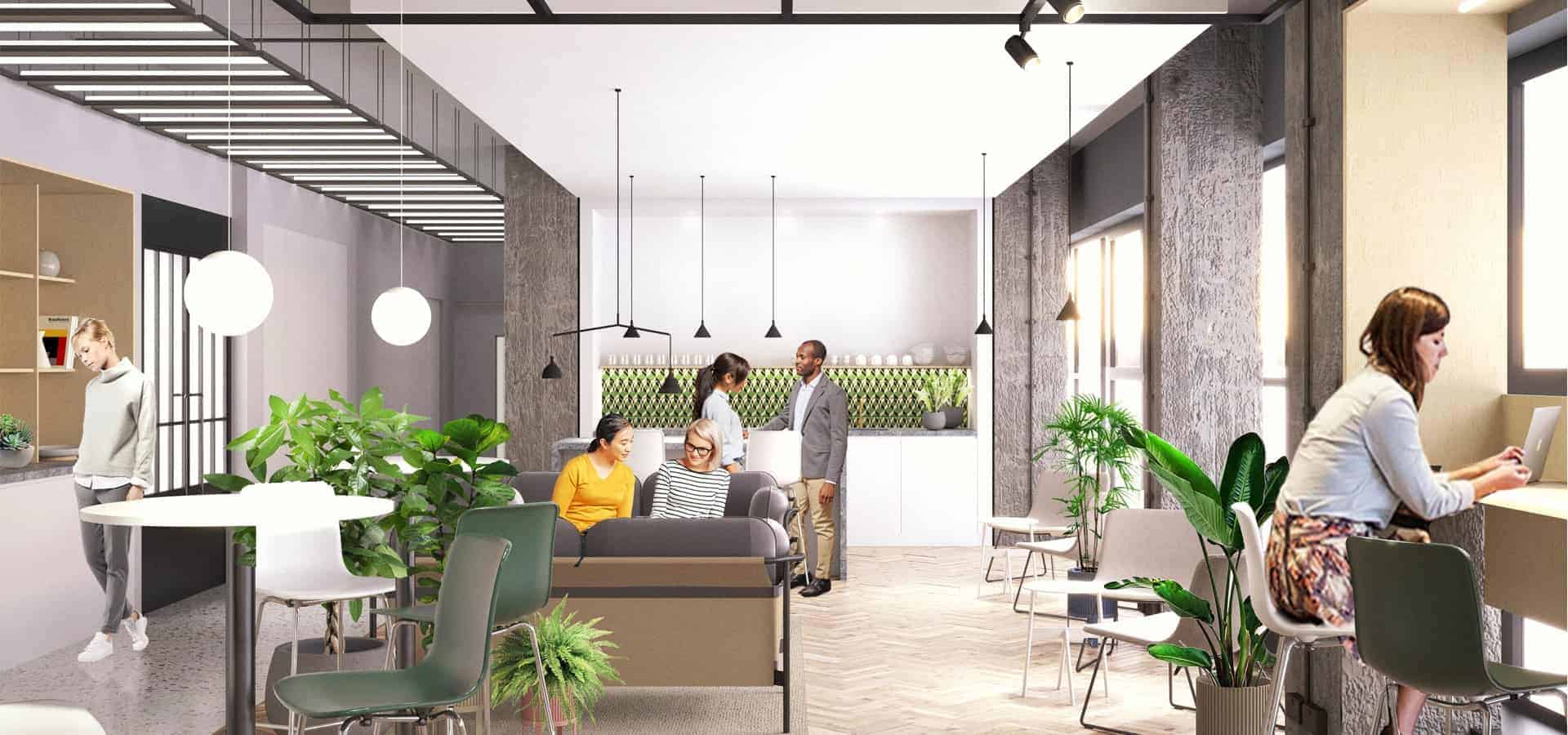 Southside Building provides perfect space for creatives to turn concepts into reality
When Paloma Capital set out to breathe new life into a 1960s building, a grand ambition to create a thriving creative hub for SME's and start-ups in one of the liveliest areas of Birmingham was born.
Since then the team has transformed the building into a centre specifically designed to generate ideas and enable businesses to base themselves in a location which speaks to the creativity of its work.
A number of refurbishment works have been carried out at the building, including a category A fit-out of approximately 20,000 sq ft of office space, the refurbishment of communal areas and an upgraded reception area, the installation of a new cafe on the ground floor and improvements to amenities in the building.
Several wellbeing facilities have also been included with an overall aim to create well designed, inspiring spaces with natural good quality materials. Planting has been included in the shared areas, while bicycle parking, showers and lockers have been installed to promote sustainable ways of commuting.
External improvements include the replacement of the retail and reception frontage at street level, and the part removal and recladding the canopy on Hurst Street, all of which have been designed with focus on the sustainable strategy of reusing the existing buildings where possible.
Anthony Cowan, Co-Founder of Whitman Wilde, the team behind the designs, said: "When we first received the brief for the redesign and refurbishment of the Southside Building, the vision to create a truly unique and design-led space was immediately obvious.
"Our ambition was to create an environment which would be conducive to expression, creativity and collaboration, while also paying tribute to the existing character of the building and its surroundings. Birmingham's Southside is a hive of activity with a mix of LGBT culture, Chinese markets, nightlife and theatre.
"We were keen to ensure the building is grounded in and remains a key part of the Southside, and to that end we have commissioned photography and bespoke artwork from MG Studios to keep that theme running throughout the building.
"We've also tried to move away from what many people's idea of a formal office is, and create a more relaxed space which includes breakout areas and informal meeting areas to help encourage collaboration between tenants in a supportive and welcoming location, something which is particularly evident in the upgraded reception area."
One of the key features of the refurbished building is the Southside Studio, which provides a mix of breakout and touch down work areas, as well as a large meeting room and shared video conference suite, which aims to offer something that other buildings in the area don't have and provide the communal facilities that small businesses would need.
Anthony continued: "Collaboration is especially important amongst small businesses and start-ups, which are the primary tenants this space has been designed for and the Southside Studio offers a unique location for people to bounce ideas off each other and provide shared facilities in a location unlike any other in the area.
"We've also made sure that this creativity can then be expressed within the office space we have refurbished by providing a blank canvas for businesses who lease space within the building to express their own personality and stamp their own mark on their space."
The final refurbishment is expected to be completed by early 2021. Find out more about space at The Southside Building.